Now Seeking CDL-A Regional Owner Operator Truck Drivers!

Top Earners Grossed Over $150K Yearly - Home Most Nights & Weekends - Sign-On Bonus
IMMEDIATE openings for Regional Owner Operators. Getting owner operator drivers home most nights and weekends – it's the Gulf Winds way. Your career success should not come at the expense of your home time! It's the best of both worlds: consistent and steady work, matched with ample time for life.
Interested in Driving With Gulf Winds? Apply Now and Call
Pay & Incentives:
Top earners Grossed over $150K in 2019
Home Most Nights & Weekends

No pre-pull charges
No back haul, all round trip pay
Paid tanker & Hazmat bonuses
Sign-on bonus
Fuel Card – point-of-sale discounts at all Love's fuel stops
Year-round, consistent lanes
No forced dispatch
Gulf Winds owns and maintains over 1200 chassis
Driver referral bonus
Lease Purchase opportunities available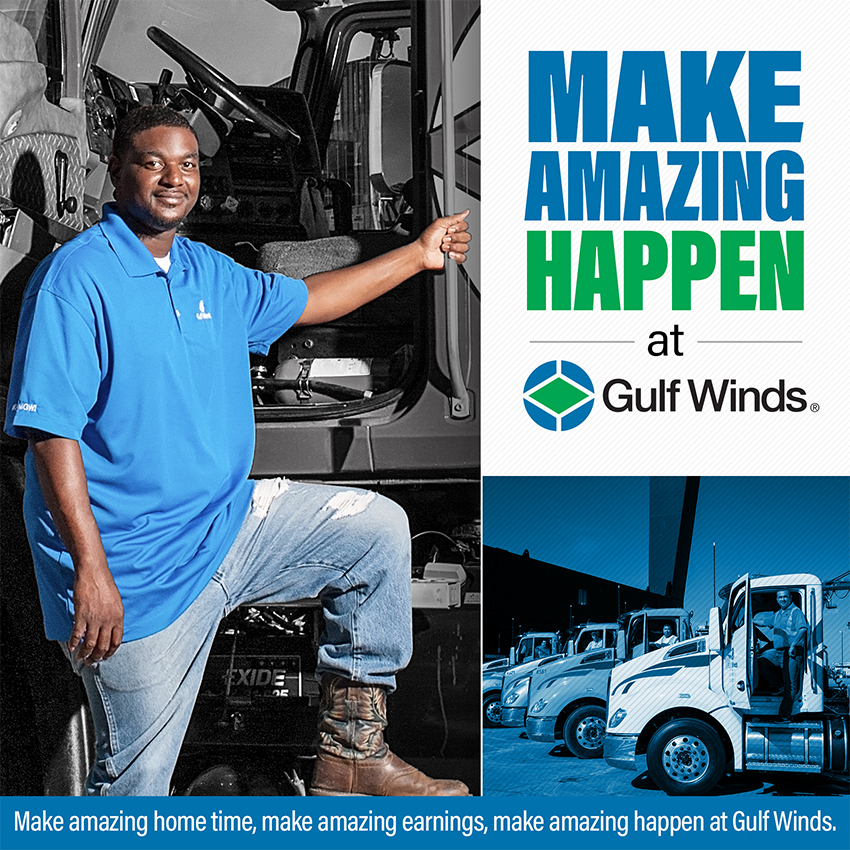 Requirements:
Must have at least 2 years of experience
Must be an Owner Operator
Must be 23 years or older
Cant have any DWIs in the past 5 years
No more than 3 moving violations in the last 3 years
Interested in Driving With Gulf Winds? Apply Now and Call